Radio Free Brooklyn is a 501(c)3 nonprofit community organization whose mission is to empower Brooklyn's underserved local communities by providing active learning in media practices, and to amplify their voices through a live global Internet radio platform and public art.
We operate a non-commercial community freeform Internet radio station, streaming original content by the people and communities of Brooklyn.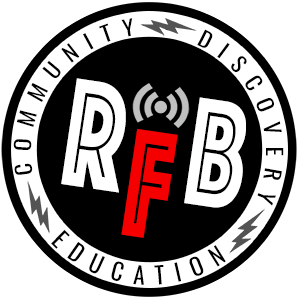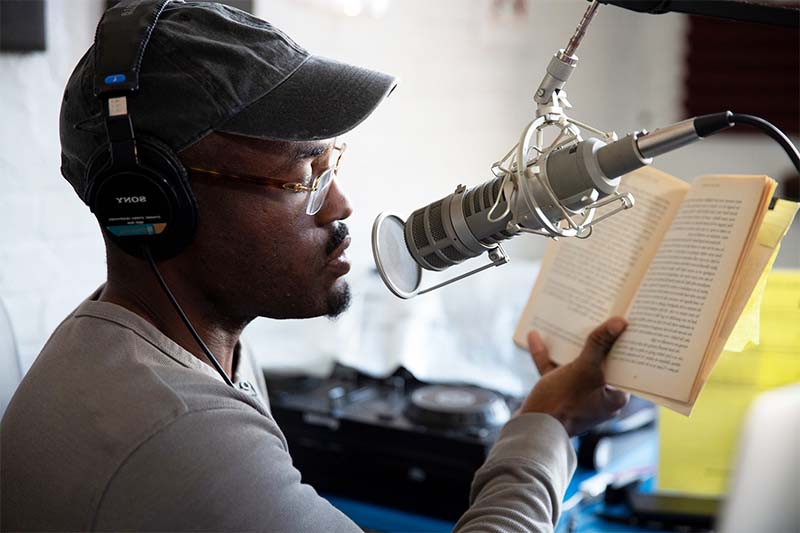 What Brooklyn Sounds Like
Radio Free Brooklyn is a community organization providing a freeform radio platform for the diverse cultures that comprise the borough of Brooklyn. Our focus is LOCAL: local music, local politics, LGBT rights, gentrification, gender issues, food, and more.
RFB hosts have complete freedom to experiment with the medium of radio to create what the London Telegraph called "a glowing petri dish of creativity, variety, and counter-cultural energy." We are a community, and all are welcome to participate.
Our guiding philosophy rests on three pillars: Community, Discovery and Education. Our objective is to provide solidarity through radio, providing a voice to under-served communities and striving to become a bridge between them. We focus mainly on live broadcasting as a tool for the discovery of new music and ideas, our educational initiatives put the tools of DIY radio into the hands of everyday people, and our programming is as diverse as the programmers themselves.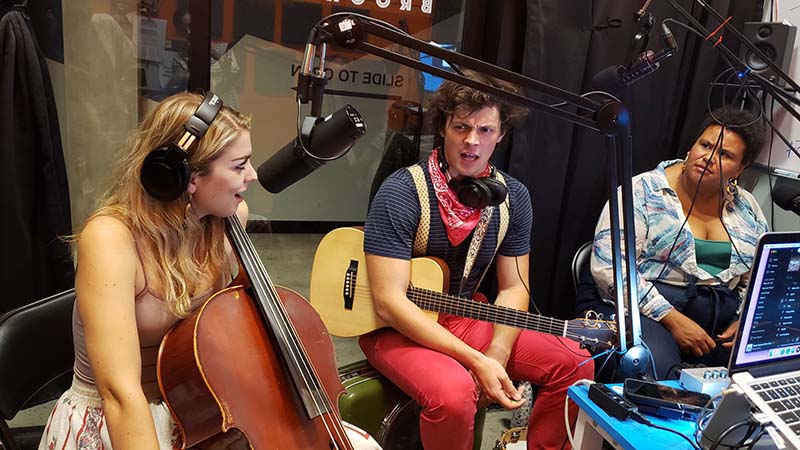 Radio Free Brooklyn was founded in May of 2015 by Tom Tenney and Robert Prichard, both veteran performer/producers of the NYC underground performance scene, as a way of continuing to provide a platform for independent artists and activists without being subject to the constraints of the rising costs of NYC real estate. In our first six years, we've grown from a small Internet radio station with 17 shows operating from the basement of a Bushwick bike shop, into a community organization with over 120 members and over 75 shows, streaming 24 hours a day, 7 days a week, from a new state-of-the-art studio at 199 Cook Street. In 2019, we launched the RFB Teen Squad after school program, leading local middle and high school students through a 6-week program in radio-making.
Freeform is a programming format that grants hosts and DJs total artistic freedom in the creation of their shows. Hosts are not restricted by traditional programming formats or commercial concerns when they are developing their content and playlists. Freeform radio was pioneered in the 60's and 70's by such stations as WBAI and WFMU in New York City, KPFA in Berkeley, CA and KPFK in Los Angeles. Radio Free Brooklyn management does not - and will never - dictate what our hosts can or cannot say and/or play.