By Sara Bass
Edited by Michele Carlo
Cover image: Courtesy of Georgia Clinical and Translational Science Alliance.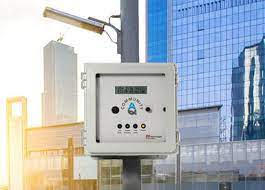 From her serendipitous encounter with Dr. Judith Zelikoff (known informally as Dr. Judy) during North Brooklyn Neighbors' installment of air sensors down the block from her Bushwick home, Radio Free Brooklyn's Lisa Levy (Dr. Lisa Gives a Sh*t) drew inspiration for a partnership between the station and NYU Grossman School's Department of Environmental Medicine (DEM).

Dr. Judy holds an important position as mediator between many grassroots organizations in New York City and the DEM, where she combines controlled studies in epidemiology and toxicology with citizen science—all of which are conducted in the organizations' localities themselves. She hopes these joint initiatives will both consolidate the scientific backing to assist community members in their efforts to achieve better health regulations and build capacity for citizens to independently respond to environmental contaminants. By combining civic participation with detailed measurements, these studies also provide academics the data they need to interpret the severity of environmental contaminants and best advise the community on how to respond.
The air sensor installation project, just one of Dr. Judy's many ongoing projects, measures levels of volatile organic chemicals and construction dust in the air to inform new regulations regarding the proper disposal of construction snow and other dangerous pollutants. It is also the subject of the first episode to result from the partnership RFB's Levy envisioned between the station and the DEM. The partnership has come to consist of near-monthly conversations between another RFB show, Objection to the Rule (OTTR)—a talk show focusing on news, interviews, and discussions about life through the Brooklyn lens—and the Department's researchers. The discussions center on these scientists' various studies in communities mostly spread through New York City. 

After the first episode in OTTR's series aired in April 2021, the show published subsequent episodes each month through October. Following that first conversation between Anthony Buissereth of North Brooklyn Neighbors and Dr. Judy, early episodes hosted Doctor of Toxicology Terry Gordon alongside PhD student David Luglio sharing their analyses of particulate matter in the NYC subway system (May 30); Section Chief of Infectious Diseases and Epidemiologist Dr. Stephanie Sterling discussing her observations as Co-Lead of NYU's Vaccine Treatment and Evaluation Unit (June 27); and Dr. George Thurston speaking about the correlation between air pollution and health outcomes. Dr. Thurston also spoke about his roles advising the EPA on better health standards and the capacity of civic participation in redressing legislation (July 25).

On September 26, OTTR hosted Lisa Bloodgood, Director of Advocacy and Education for Newtown Creek Alliance. The organization has been one of the DEM's partners for over a year. Together, they work to enact Newtown Creek Alliance's primary values of restoring, revealing, and revitalizing the waterway and the communities flanking the creek or conducting the industrial work polluting the ecosystem surrounding it.