This is part 2 of a 2 part series. Please click here to read Part 1.
Sane Energy and affiliates advocate for the concept of public ownership over state's utilities as an overarching mission. This democratic model would make access to clean, reliable energy a human right. The hope is public ownership would escape the inefficiencies of a privately-owned energy system notorious for contested rate hikes, prolonged power outages, and recklessly imposed moratoriums.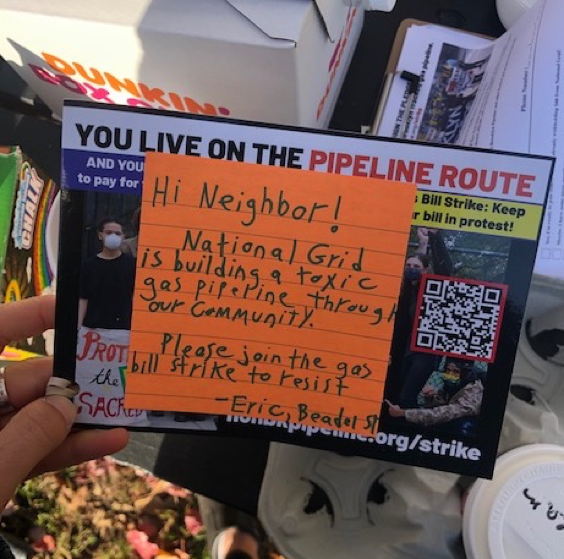 In alignment with the reach toward a racially, socially, economically equitable future, the organization has joined the Public Power NY Coalition to expedite the transition to renewable energy, curb fossil fuel pollution, restructure the state's energy and economy with public power as the foundation, and source renewable power projects from union labor. In partnership with the Public Power NY Coalition and NY Energy Democracy Alliance, they advocate for the Energy Efficiency Equity and Jobs Act and the New York Build Public Renewables Act for a more comprehensively just landscape. Coalitions like these and the No North Brooklyn Pipeline Coalition—the organizers of the November 21 protest—that encompass various social rights measures expose the linkage between environmental justice and human rights justice, which is another reason Fraczek points to social organizing as an important step towards sustainable change.
Newtown Creek and Gowanus Canal are both federal Superfund sites. NuHart Plastics Factory is a Class 2 Superfund site as classified by the New York State Department of Environmental Conservation. And the EPA recently announced a proposal to designate the Meeker Avenue Plume in Greenpoint a federal Superfund site. "What happens when the Nutown Creek's banks break and you have 150 years of industrial pollutants – when you have the chemicals and the PCBs [polychlorinated biphenyls], and all these types of things that are coming up through the ground, when you have terrible flooding?" Fourth-generation Greenpointer and neighborhood activist Kevin LaCherra grounds some of these linkages between environmental and social justice in his concerns for his present community. "The neighborhoods that we live in are going to be the ones that are first and most deeply impacted. The neighborhoods closest to the water with a history of flooding and of environmental devastation will be the first to go." Neighborhoods predominantly composed of marginalized populations will be the most deeply devastated, as they sit in spots most vulnerable to stormwater risk. With Hurricane Ida, emerging in the still lingering devastation of Sandy, raising awareness of New York's imminent future of higher frequency storms, cloudburst rainfall, and always rising sea levels, activists call on the desolation of climate change to be addressed in our present infrastructure decisions.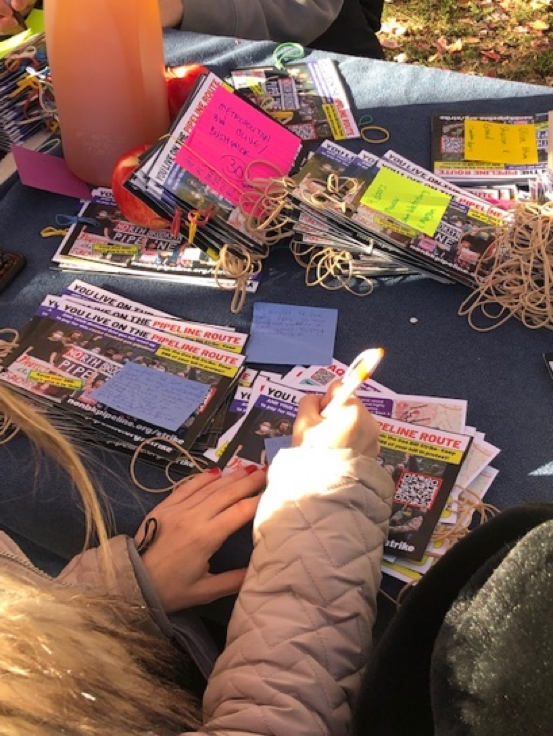 Sane Energy, too, hosts information sessions to educate the public on their backing of the Renewable Heat Now Campaign and encourage community members sign a petition to fortify their efforts to compel even more impactful legislation past the goals set in the July 2019 Climate Act. The Renewable Heat Now Legislative Package is a collaboration between environmental activist groups like Alliance for a Green Economy, New Yorkers for Clean Power, NY-GEO, and Sane Energy and legislators including Senator Brian Kavanaugh and Assembly Member Emily Gallagher that tackles a full gas ban on homes in New York City. Alongside over 200 other organizations, they ask Governor Hochul invest more deliberately in disadvantaged communities at the 2022 State of the State by creating a Green Affordable Housing Fund; setting a state target of 2 million energy-efficient all-electric homes by 2030; ending fossil fuel expansion with stricter building standards and utility regulation; and creating thousands of decarbonization jobs with priority given to disadvantaged communities. The package includes four bills addressing fossil-free and corporate utilities, advanced building codes, all-electric buildings, and tax credits.
"The burden of credibility is on National Grid and the legislators who remain quiet, not on me," says Eric Kun, a Williamsburg community activist. "It's about using our activism as leverage to get our elected leaders involved and to take a position and to speak out."